This year, Spalding Hardware celebrates its 200th anniversary. The company was founded in Lockport, NY, in 1822 by Lyman A. Spalding. This blog post is the second in a series showcasing the history of the Spalding Hardware company. Read the first post here.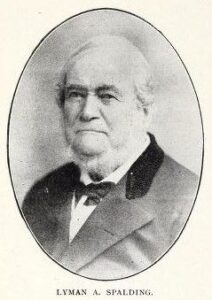 Lyman A. Spalding and his business partner William Cromwell were soon successful enough to leave behind their first "hog pen" log building. They purchased a house at 45 Main Street, refitted the building, and brought in all their merchandise. At this point Spalding closed the store in Canandaigua.
Two years after opening the business, Spalding bought out Cromwell, and in 1828, he sold the business to his brother, Holmes Spalding. Lyman then went on to establish an office building at 1 Main Street, and went on to contribute to the growth of Lockport in many ways. 
On the land he had purchased from Darius Comstock, he built a flour mill that was powered by a raceway off the Erie Canal. He spent much time learning and experimenting in agriculture, planting a wide variety of fruits, vegetables, and trees on his land, as well as exploring beekeeping and livestock husbandry (i). He married Amy Pound in 1824, and they had four children, the youngest of which was a son, L. Austin Spalding.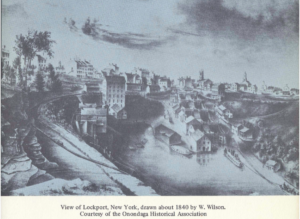 In addition to the flour mill, Lyman A. Spalding established the iron foundry of the Pound Manufacturing Company, and two sawmills for sawing ship-plank (i). From 1866 to 1871 he was Postmaster of Lockport (i). As a Quaker, Spalding was very active in human rights, as well; he was involved in the creation of both the Lockport Anti-Slavery Society and the Niagara County Anti-Slavery Society. Legend has it that Spalding's home was even a stop on the Underground Railroad (ii).
Spalding lived to be 85 years old, passing away in 1885 after a brief illness (i).
Holmes Spalding and his family operated the hardware store at 45 Main Street until 1854, when Nathaniel Mack Spalding, the youngest brother of Lyman and Holmes, took on a group of partners to help grow the company. With the help of T. Flagler, R. Sears, and H.C. Pomeroy, the Spalding and Flagler Hardware Co. flourished in the rapidly expanding town on the Erie Canal.
William Spalding inherited the hardware store in 1870, and he successfully ran it for several years alongside his business partner, Louis Lureman. The pair decided to move to a larger store to contain their ever-expanding inventory, so they purchased the brick building at 1 Main Street once owned by William's grandfather, Lyman.  They were known for offering a wide variety of agricultural equipment, hardware, stoves, paint, and more in their six-story building.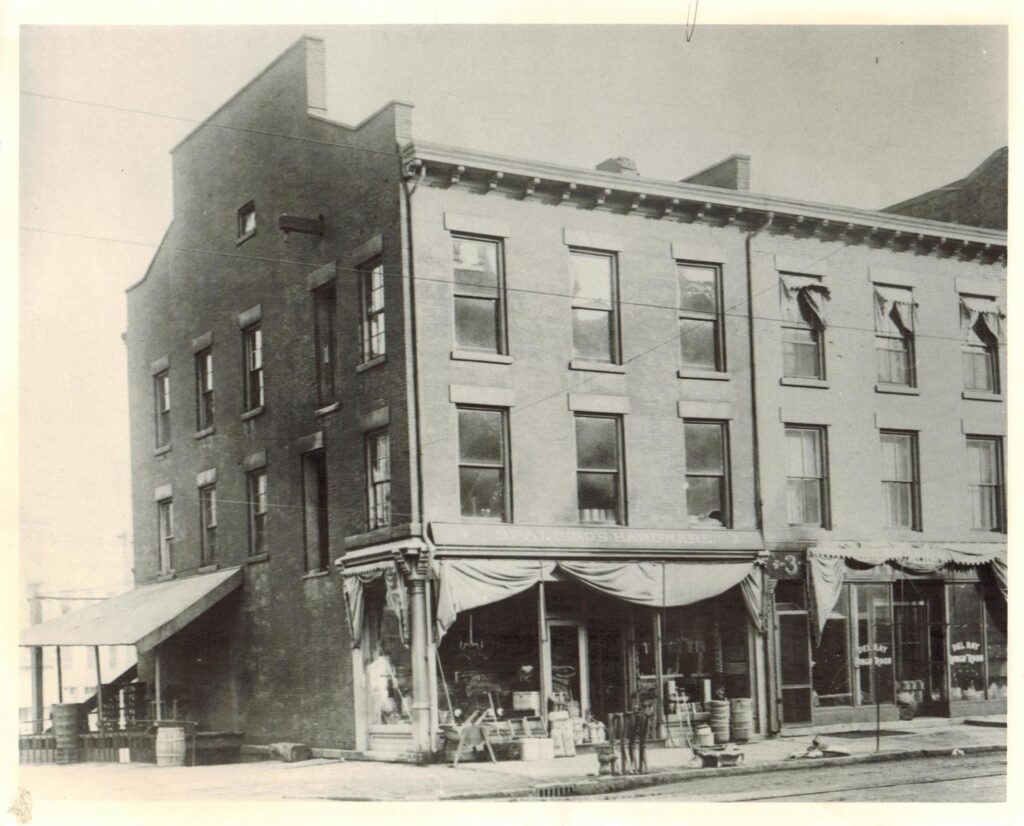 William Spalding, like his forebears, was active and influential in the community. He served as mayor of Lockport, NY from 1885-1887. He operated the store up until his sudden death in 1900, after which the business passed to his son, John W. Spalding. John W. Spalding operated the hardware store for over 50 years.
In 1910, the Erie Canal was widened to make room for barge canal operations, and the building at 1 Main Street was torn down. So Spalding moved the store to 22 Main Street, where he conducted business as usual from 1911-1921. Then he had to move the business again … right next door, to 24 Main Street. Spalding Hardware remained there for the next 45 years.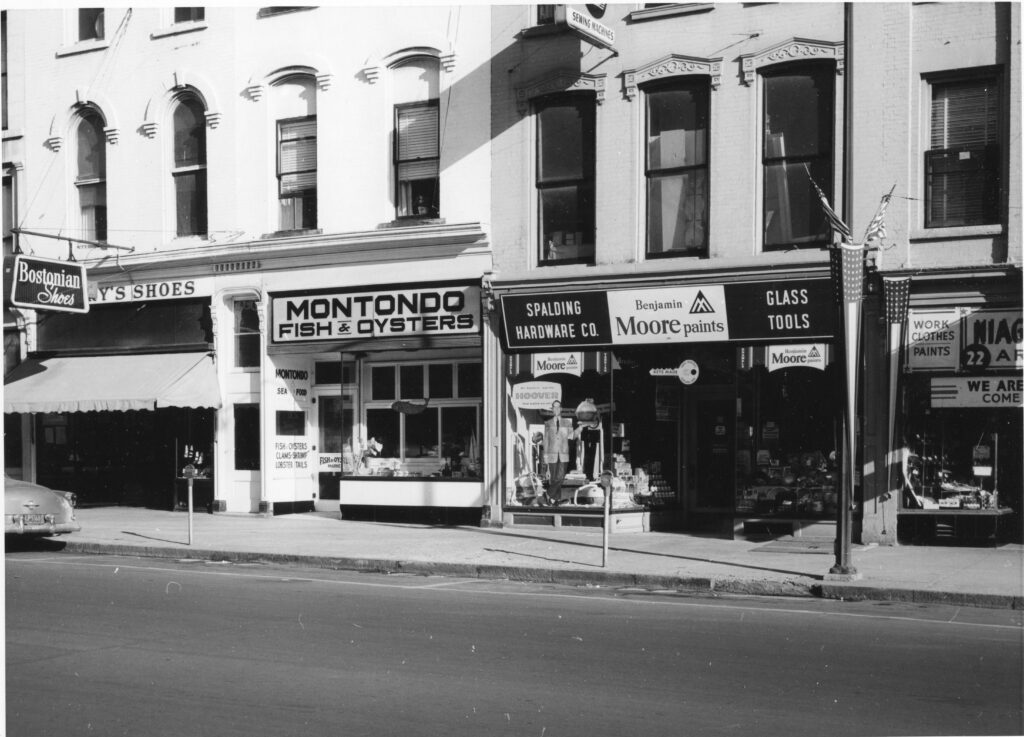 Sources
i Find a Grave, database and images (https://www.findagrave.com/memorial/41187724/lyman-austin-spalding : accessed 9 March 2022), memorial page for Lyman Austin Spalding (28 Feb 1800–7 Jan 1885), Find a Grave Memorial ID 41187724, citing Cold Springs Cemetery, Lockport, Niagara County, New York, USA; Maintained by Daina Burke (contributor 47170782).
ii Janitz, John. "Lyman A. Spalding, The Samuel Pepys of Lockport, New York." The Courier 8.3 (1971): 3-19. (https://surface.syr.edu/cgi/viewcontent.cgi?article=1056&context=libassoc)