Hand tools. Power tools. Without the right tools, you won't get very far. From the obvious (hammers, screwdrivers, pliers, wrenches, saws, drills) to the obscure (offset screwdriver? hand planer? awl?) we've got it all.
Even if you already have the tools, we have what you need to keep you running: blades, drill bits, driver bits, grinding wheels, taps and dies, hex keys, etc.
Come check out our huge tool department, where you're sure to find exactly what you're looking for.
---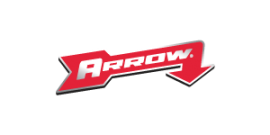 Arrow Fastener Company LLC is the leader in manual, electric and brad nail fastening tools for the professional building trades and do-it-yourself markets. Founded in New York City, NY. in 1929 Arrow quickly became synonymous with its heavy duty steel staple gun, the T50® and its full range of staples. Time tested for more than 5 decades the Arrow T50® is the world's best selling staple gun. With its headquarters and main manufacturing facility based in Saddle Brook, NJ since 1962, the company now markets a full line of manual and electric staplers, electric brad nail guns, glue guns, hammer tackers, rivet tools and the fastening supplies. Many of them are specifically designed to make the job easier for pro's and DIYers alike. Arrow Fastener maintains offices and distribution centers in Canada, the UK and the continental Europe.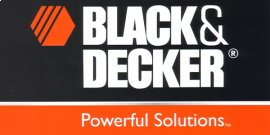 Black & Decker is an iconic global manufacturer of qualtily power tools and accessories, hardware and home improvement products, and fastening systems. Our products are manufactured in 11 countries, sold in more than 100, and respected worldwide for innovation, quality and value to end users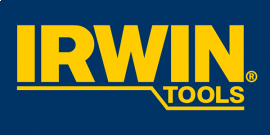 IRWIN TOOLS manufactures and distributes professional grade hand tools and power tool accessories worldwide for trade professionals who demand superior performance and durability on the job. IRWIN TOOLS' brand portfolio features user-preferred category leaders such as IRWIN®, Vise-Grip®, Marathon®, Quick-Grip®, Speedbor®, Strait-Line®, Unibit®, and Hanson®.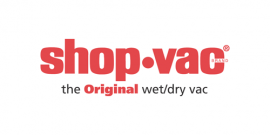 Shop-Vac® Corporation is the recognized world leader in wet/dry vacuum cleaners. For more than 40 years, Shop-Vac® Corporation has manufactured innovative, high quality vacuum cleaners and accessories. Shop-Vac® Corporation offers the most complete line of vacuum cleaners and accessories available for consumer, industrial and commercial applications. Customers associate the Shop-Vac® brand with dependability and the ability to handle the toughest cleaning jobs.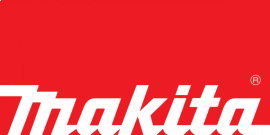 With nearly 100 years of experience in advanced motor design, Makita applies the latest innovation to engineer and manufacture the best power tools in the world. Makita Power Tools have more power and less weight, and are more compact and more efficient than any other. At jobsites around the world, professional users are dumping the old, getting the new and gearing-up with Makita. Makita offers more solutions for the professional trade.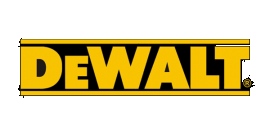 DEWALT is firmly committed to being the best in the business, and this commitment to being number one extends to everything we do, from product design and engineering to manufacturing and service. A big part of how we make sure our tools are the best is spending time with our end users, listening to their needs and concerns and discovering new and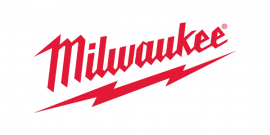 Milwaukee Electric Tool Corp. is an industry-leading manufacturer and marketer of heavy-duty, portable electric power tools and accessories for professional users worldwide. Since its founding in 1924, Milwaukee has focused on a single vision: To produce the best heavy-duty electric power tools and accessories available to the professional user. Today, the Milwaukee name stands for the highest quality, durable and reliable professional tools money can buy.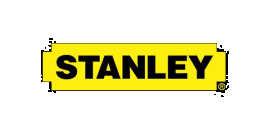 Whether you're a retailer looking for the best quality products to offer your customers, or a skilled end-user looking for the best tools, Stanley is here to serve you. Stanley is proud of its reputation for excellence. We are dedicated to continually testing, designing and improving our products to ensure quality and maximum function. Maintaining our standing of being the world's best at what we do is important to us and what you expect from a name like Stanley.

Crescent® is a premier hand tool brand from Apex Tool Group, one of the largest hand tool manufacturers in the world. The Crescent Tool Company introduced the original adjustable wrench in the early 1900s, which in effect replaced an entire set of dedicated- size wrenches. It quickly became and continues to be one of the most essential tools in the toolbox. In fact, Charles Lindbergh was quoted saying he carried only "gasoline, sandwiches, a bottle of water and a Crescent® wrench and pliers" on his famous 1927 solo transatlantic flight. Today, the Crescent® line has expanded beyond adjustable wrenches to include a wide selection of pliers, ratcheting wrenches, screwdrivers and tool sets.