Here's a step by step tutorial that goes hand in hand with our video on how to make a bird feeder. For more fun DIY Projects, Sales, and Home Tips, follow us on Facebook, Instagram, Twitter and Youtube.
Materials & Tools

MATERIALS:
– 18 popsicle sticks
– a scrap piece of wood
– a scrap thin piece of wood

TOOLS:
– a pencil and a pair of scissors
– wood file or sanding paper
– staple gun
– wood glue
– couple of clamps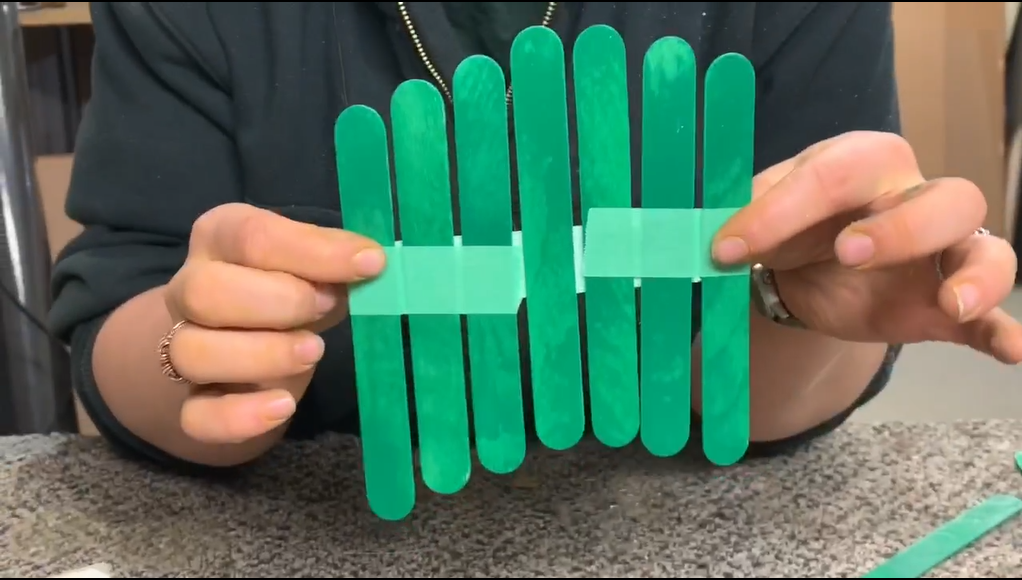 1. Line up your Popsicle sticks and tape them together.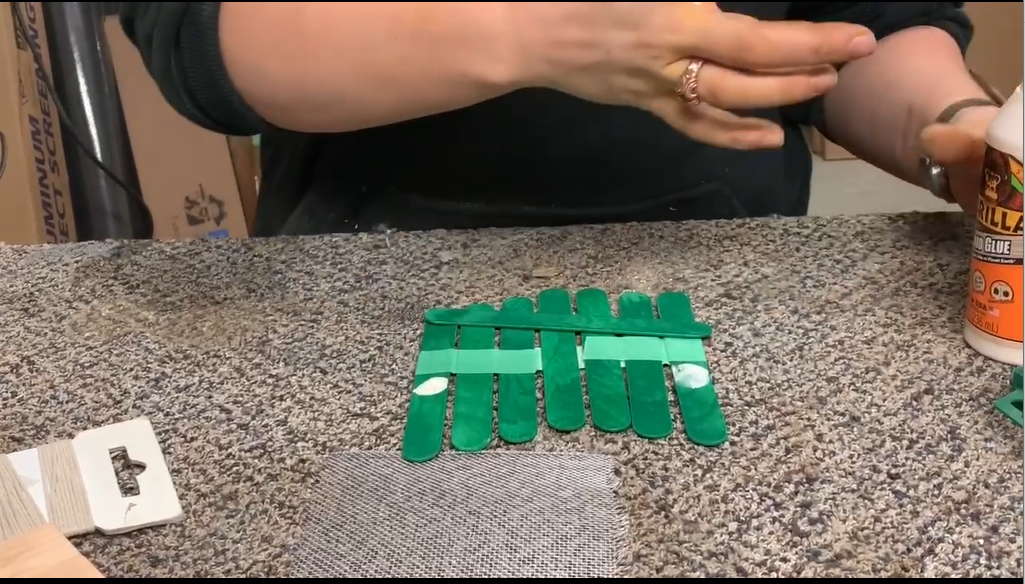 2. Glue another Popsicle stick across the back for a middle brace.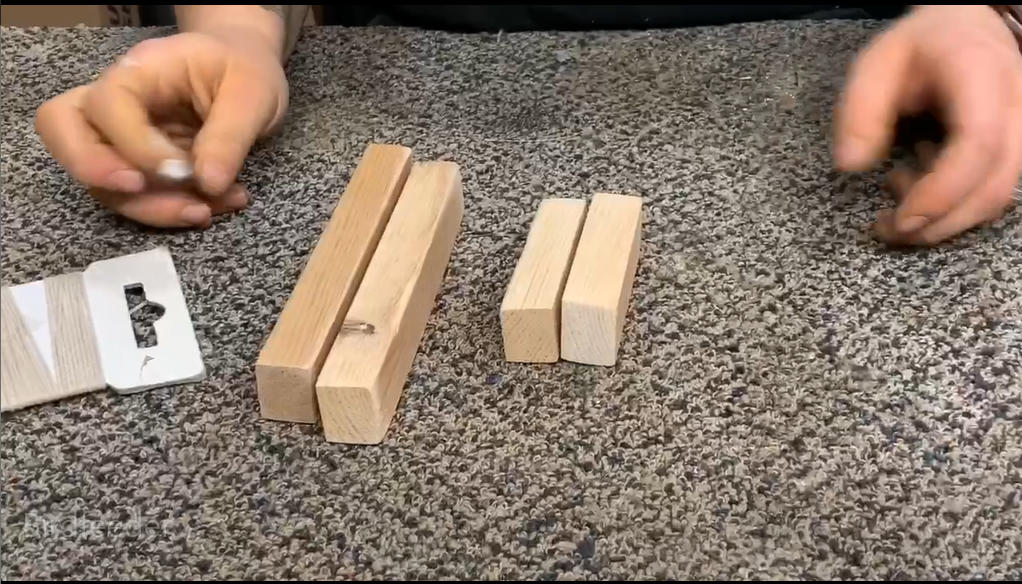 3. Cut 4 pieces of wood
2x – 4in
2x – 3 in.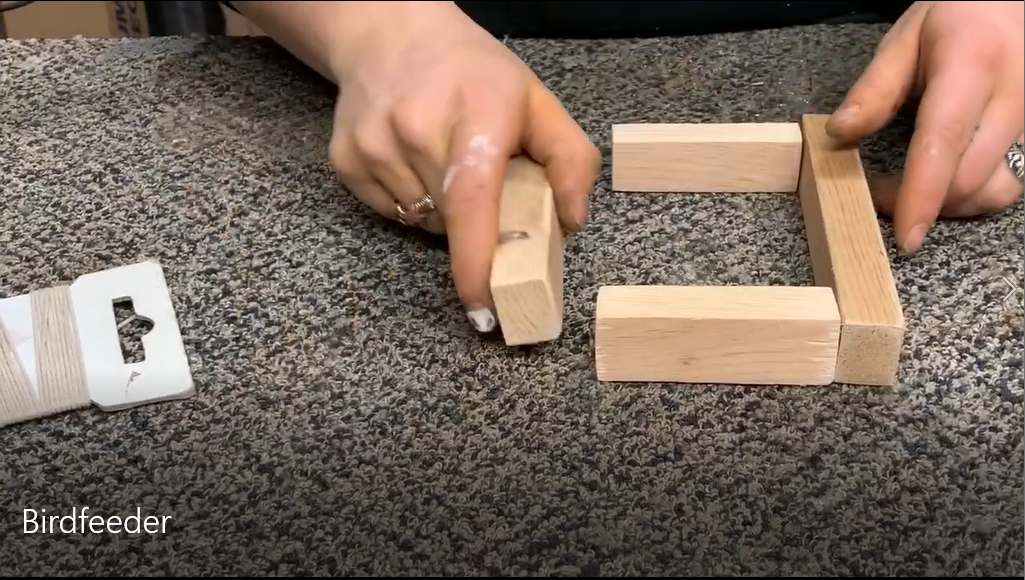 4. Arrange the pieces into a rectanlge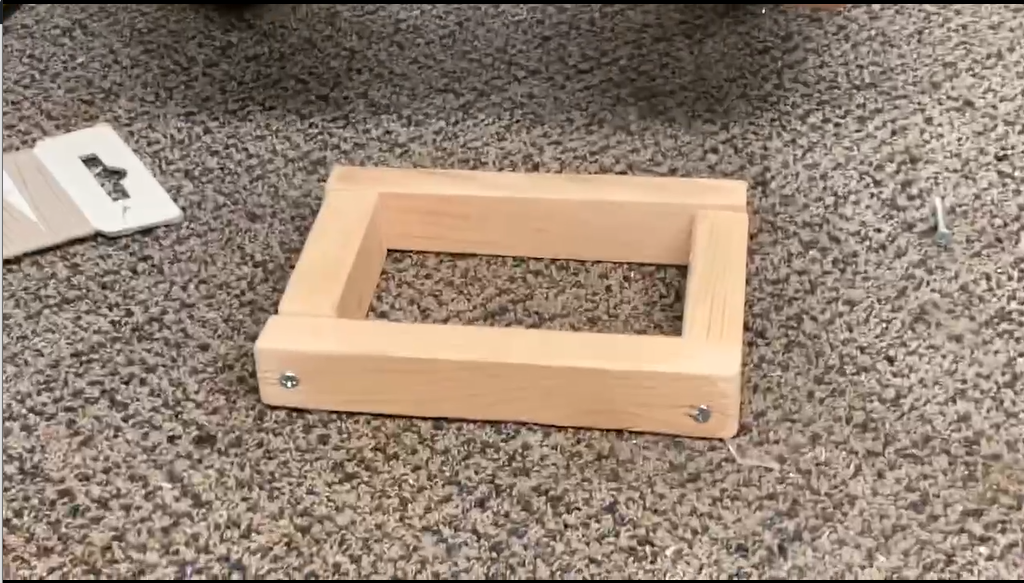 5. Screw them together at the corners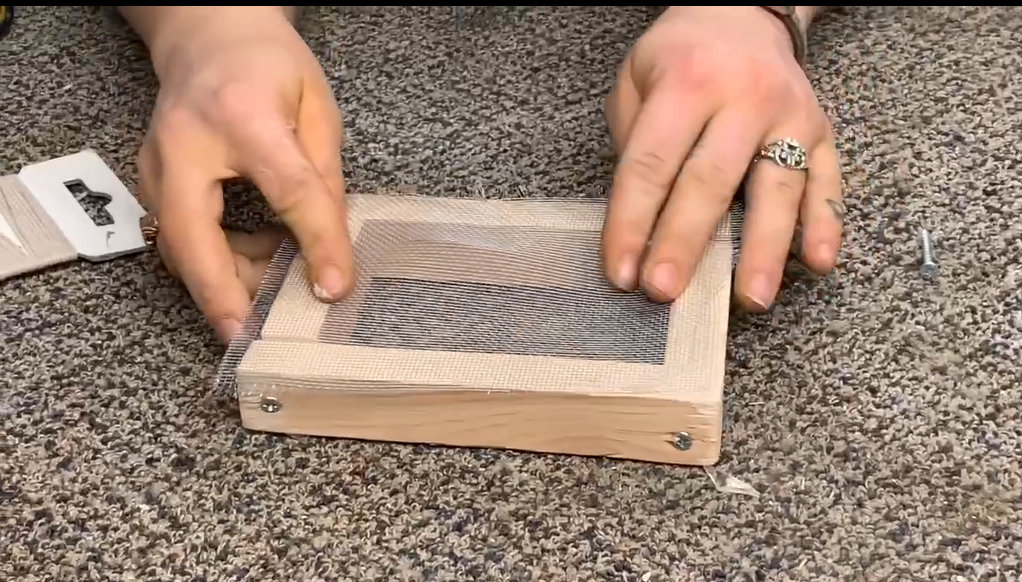 6. Cut a piece of screen and lay it on what will be the bottom of the frame.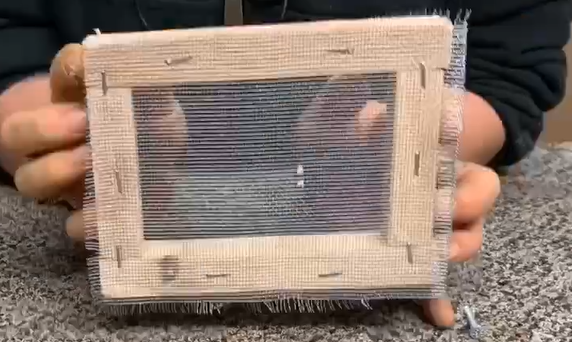 7. Use a staple gun to attach the screen to the wood.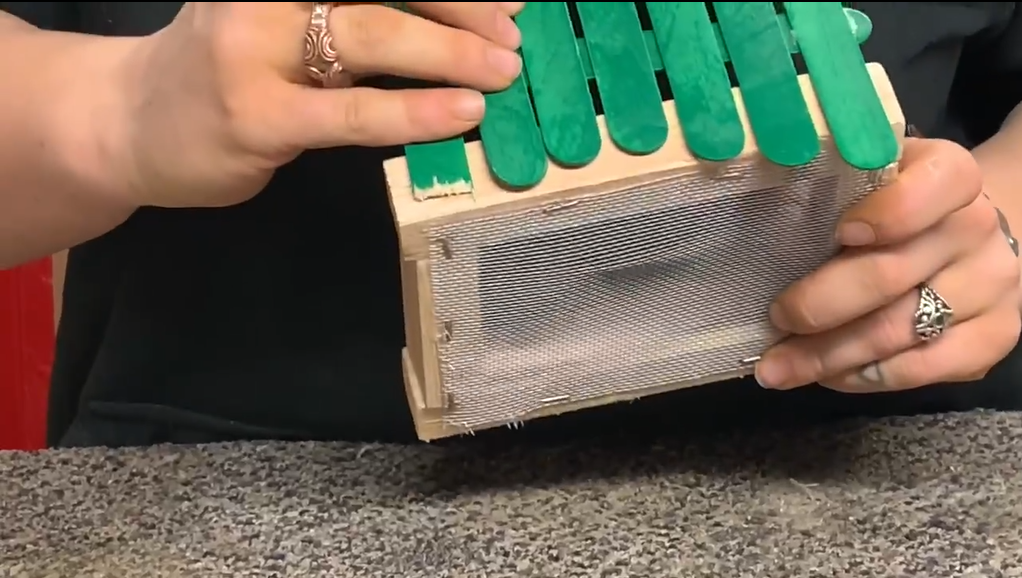 8. Trim the Popsicle sticks so the bottom is flush with the base.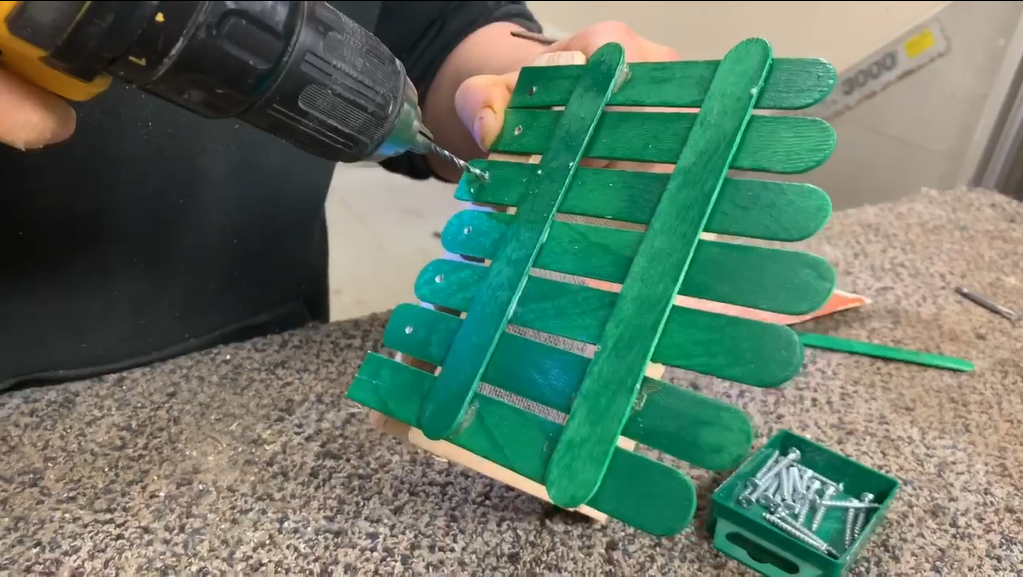 9. Popsicle sticks can be fragile.
Predrill holes along the base to avoid snapping them.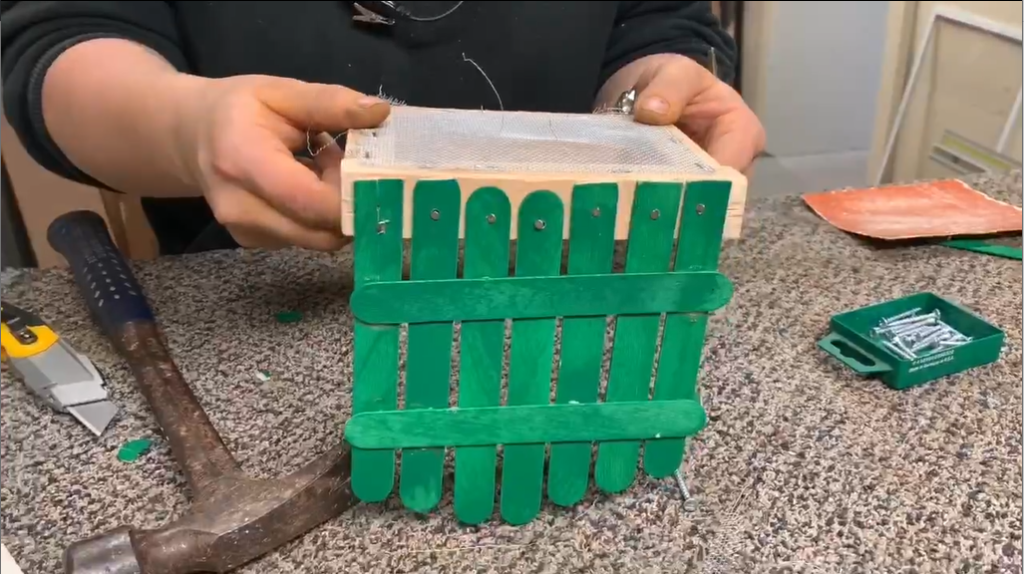 10. Nail the back rest to the base frame. One nail for each Popsicle stick.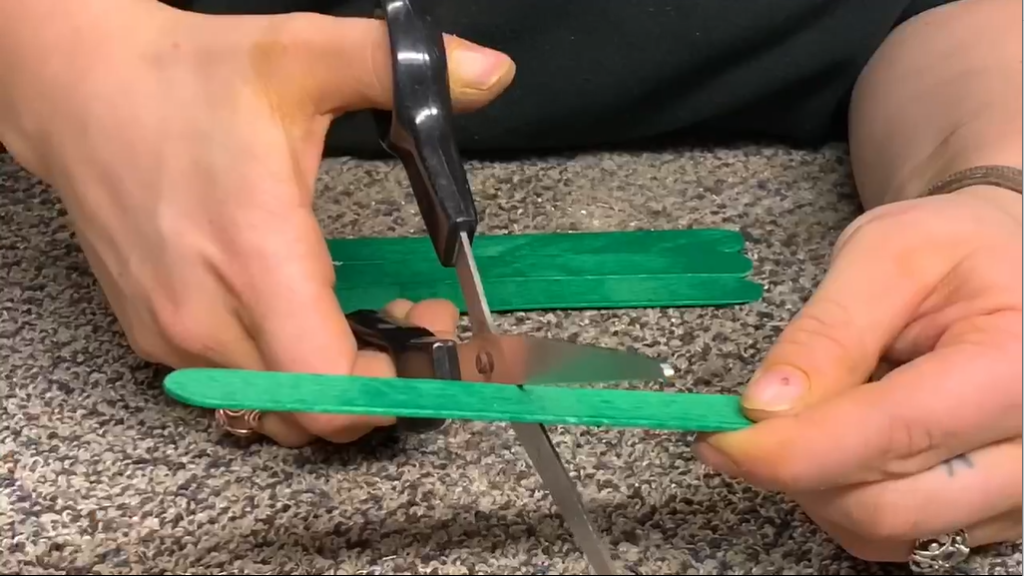 11. Use scissors to cut a Popsicle stick to about half the length of one short side of your base frame. Cut two more stick to be about half the height of the backrest.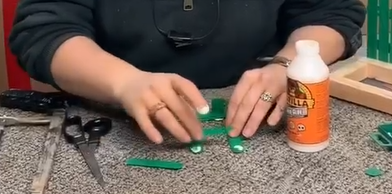 12. Glue the pieces together.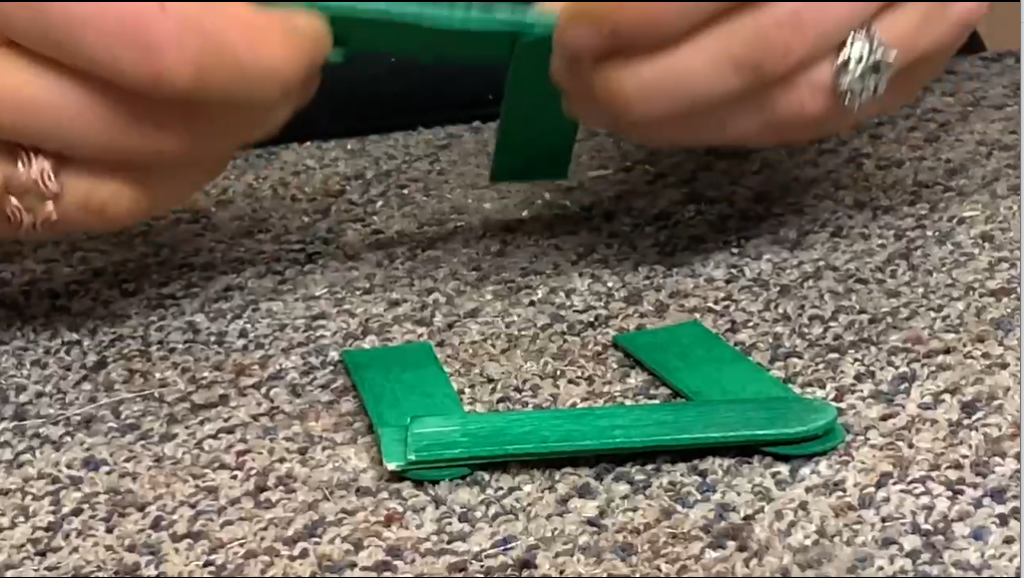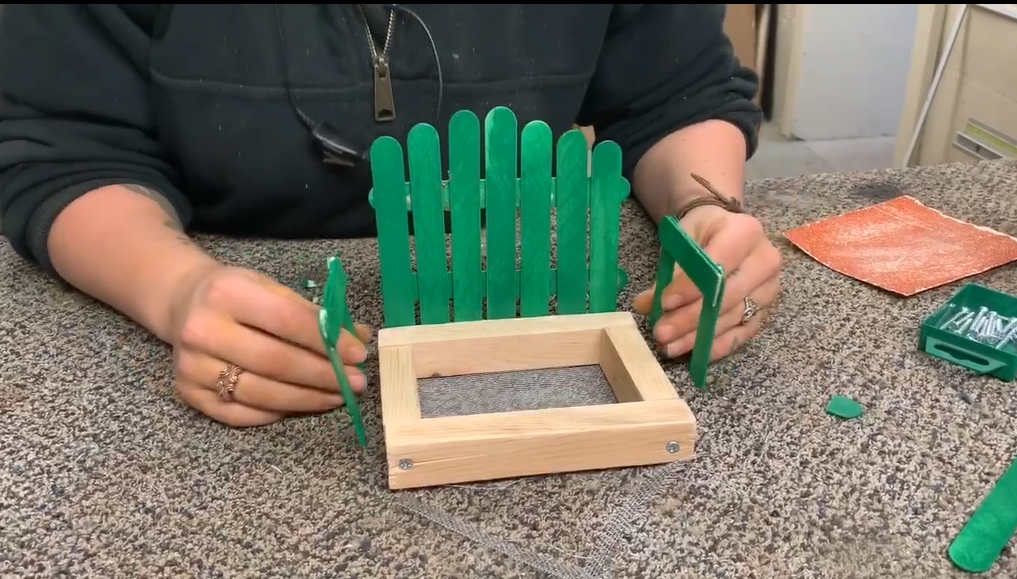 13. Glue the arm rests to each short side of your frame base.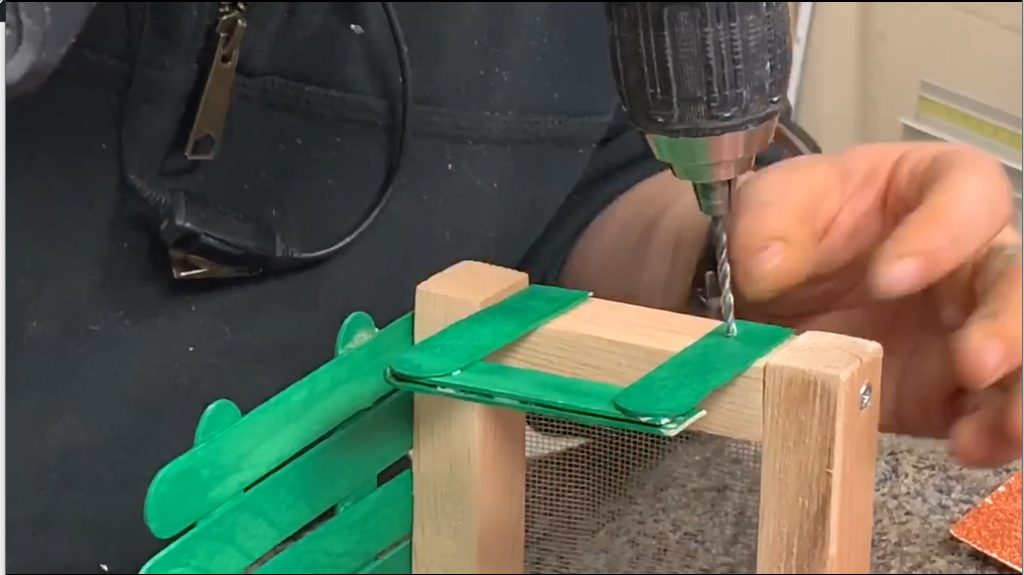 14. Pre-drill a hole in each of the four sticks that overlaps the base frame.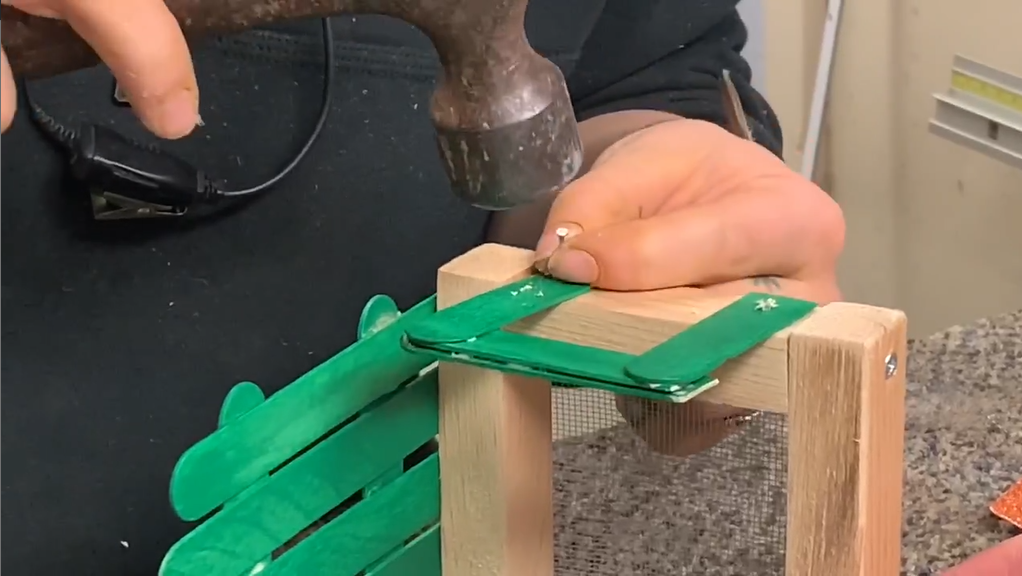 15. Use a hammer to nail the arm rests into the frame.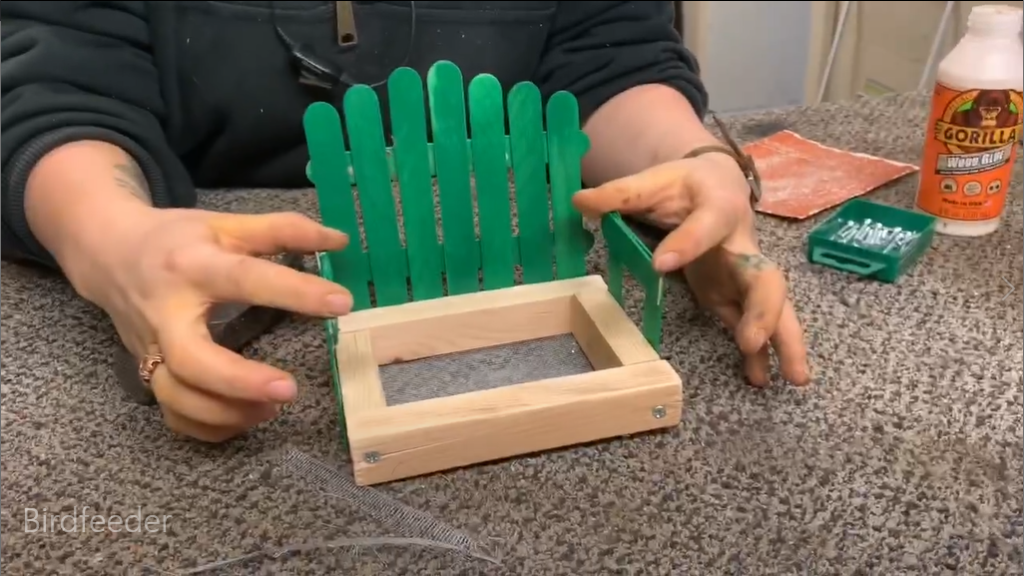 16. Cut another Popsicle stick to be a little longer in length than the top piece of your arm rest.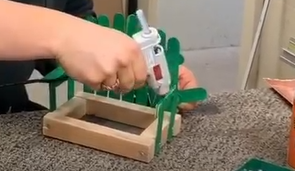 17. Run some hot glue along the top edge of each arm rest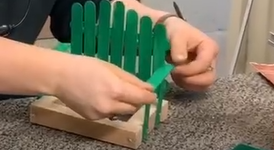 18. Attach your newly cut Popsicle stick to the glued edge.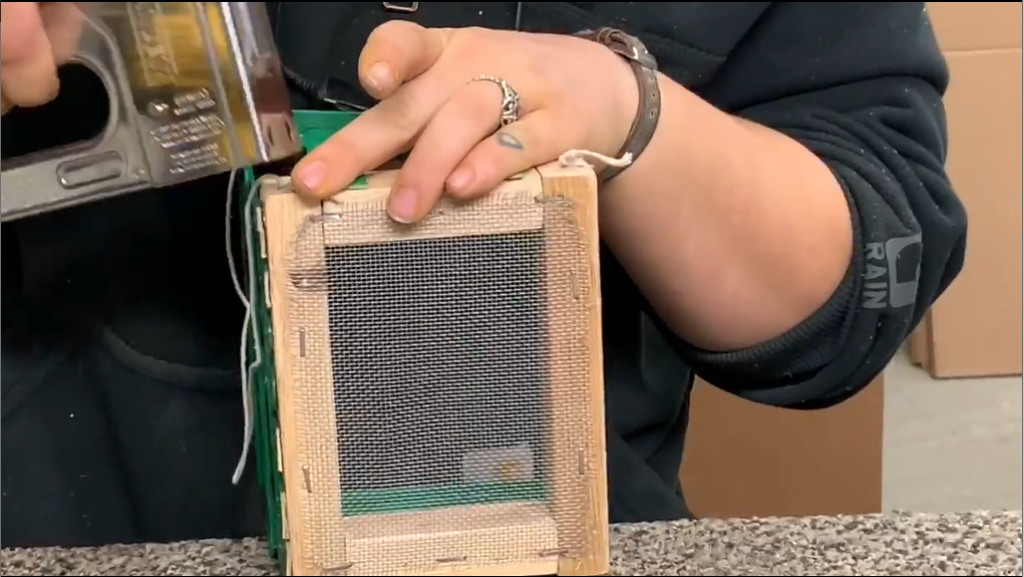 19. Staple a very long piece of string to each outside corner.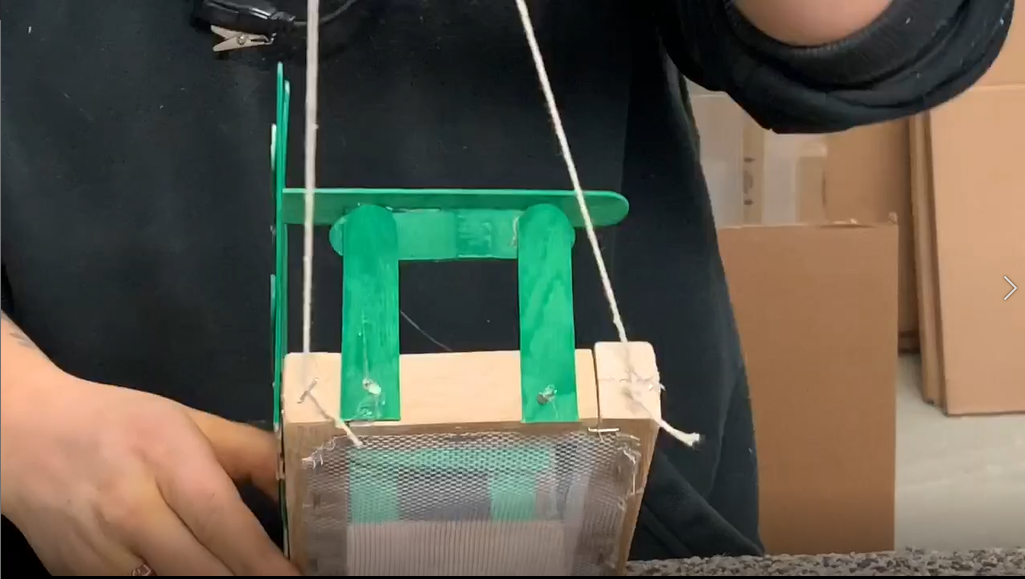 Repeat for each side.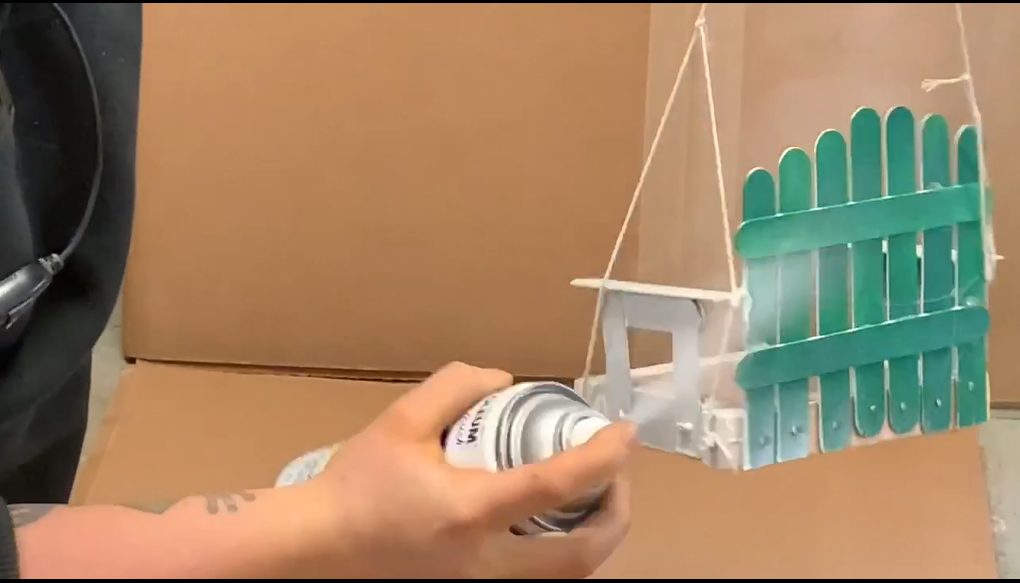 20. Spray paint your color of choice in a well ventilated area.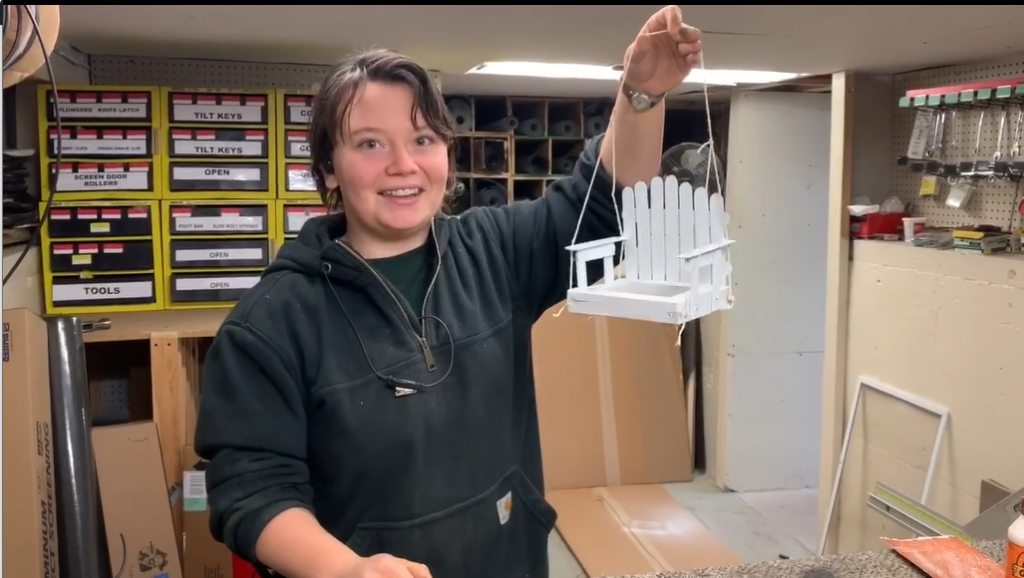 Congratulations on finishing your porch swing bird feeder!
Now go fill it with seed and enjoy all the birds who will come flocking to your yard.